Poetry, singing, guitar, storytelling, monologues, juggling, backflips, stand-up, improv, dance… ANYTHING GOES!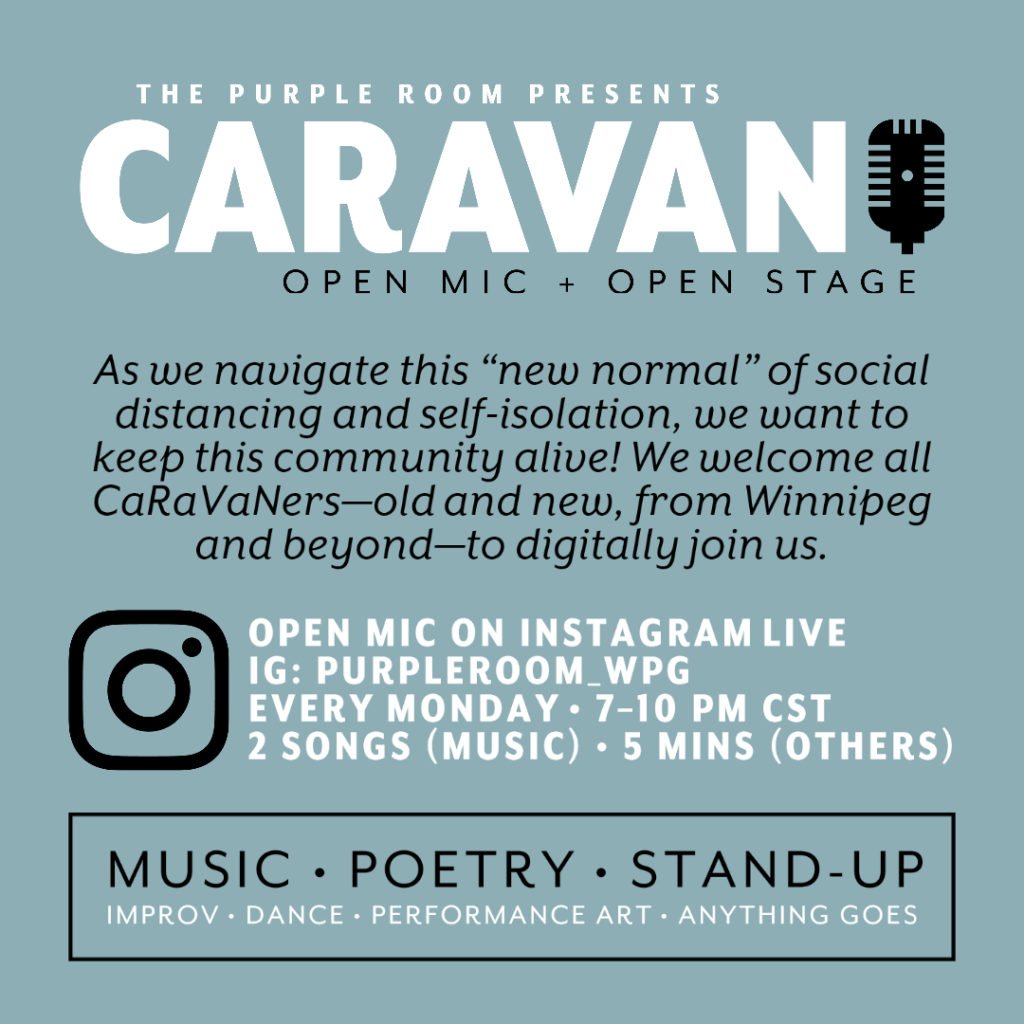 As we navigate this "new normal" of social distancing and self-isolation, we want to keep this community alive! We welcome all CaRaVaNers—old and new, from Winnipeg and beyond—to digitally join us!
Every Monday from 7-10 PM CST, visit the Purple Room Instagram account (www.instagram.com/purpleroom_wpg) to join in on an Instagram Live CaRaVaN! We'll figure out an order for the night in the chat, and we can add anyone watching into a split-screen view for their performance as long as they request to join.
We'll try to keep things to our usual 2 songs for musicians and 5 minutes for everyone else, and anyone beyond our Winnipeg-based CaRaVaN regulars are also welcome to take part: old friends who don't live here anymore, travelling one-time visitors, and comedian and musician pals from across the globe. This should hopefully be a fun and social way to quarantine!
CaRaVaN on CBC Manitoba
CaRaVaN on Global News Morning