Poetry, singing, guitar, storytelling, monologues, juggling, backflips, stand-up, improv, dance… ANYTHING GOES!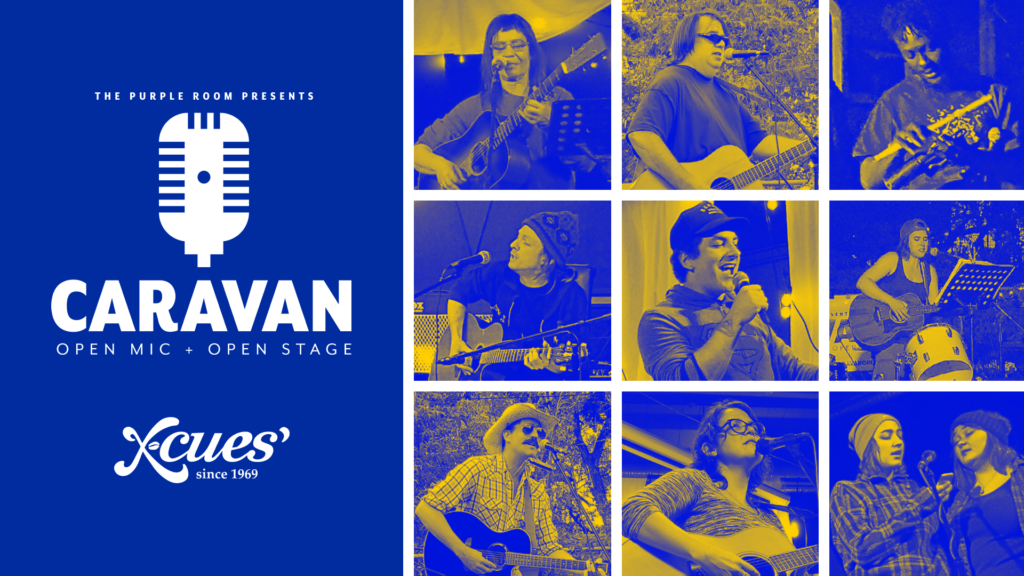 We're back and in person most weeks at X-Cues Café & Lounge at 551 Sargent Ave. in Winnipeg! Depending on the weather, CaRaVaN takes place on the beautiful patio or on the indoor stage. On occasion, we'll still have to move to a fully virtual show, and we'll let you know when that happens.
Sign up will begin around 6:30 PM for in-person events, with performances starting right at 7 and going until 9:30 PM. Musicians can perform 2 songs, while poets, comedians, improvisers, dancers, and others will get ~5 minutes.
Note that we will be livestreaming our in-person shows on Facebook and YouTube, which will also be viewable later on. (And of course, that's also the place to go if we're virtual.) Please let us know when signing up if you'd prefer not to be on camera, and we will turn off the feed during your performance.
Our schedule is up to date with which kind of show is happening each week, and we post updates regularly in our Facebook group and on the Purple Room Instagram.
CaRaVaN on CBC Manitoba
CaRaVaN on Global News Morning