Poetry, singing, guitar, storytelling, monologues, juggling, backflips, stand-up, improv, dance… ANYTHING GOES!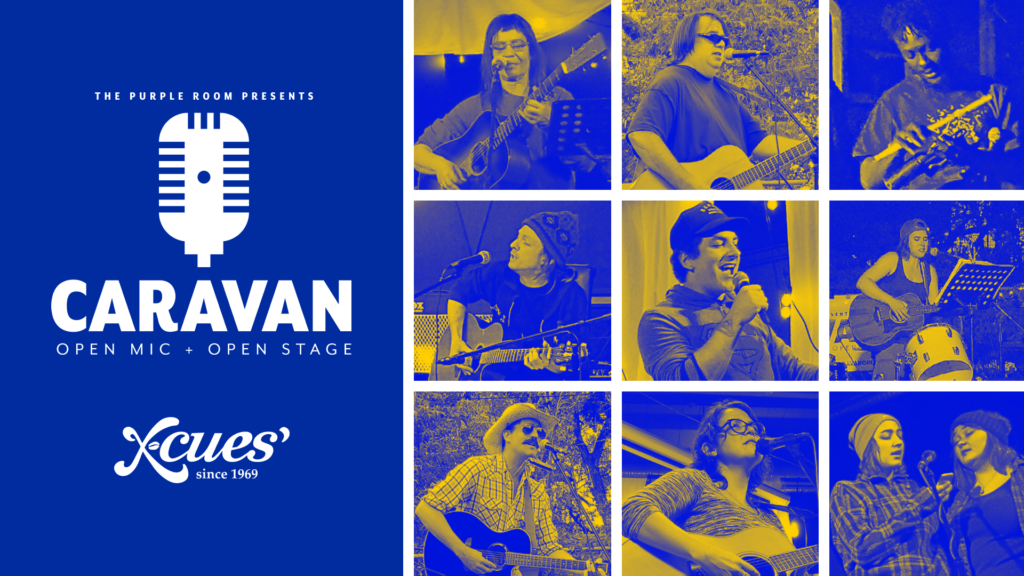 CaRaVaN is back to virtual for the month of January 2022! Join us on Instagram Live every Monday at 7:00 PM to watch or share your own performances. We'll be moving back to X-Cues as soon as numbers die down again in Winnipeg — hopefully sooner than later!
Keep an eye on our schedule which is (usually) up to date with which kind of show is happening each week. We also post updates in the CaRaVaN Facebook group and on the Purple Room Instagram.
CaRaVaN on CBC Manitoba
CaRaVaN on Global News Morning