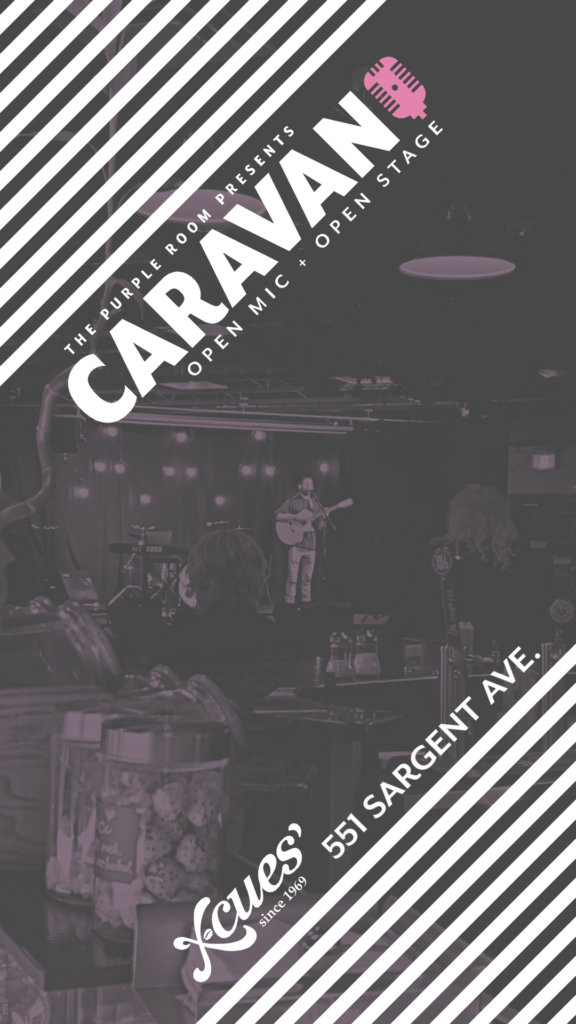 CARAVAN AT X-CUES: MONDAYS AT 7!
From September through early May, CaRaVaN Open Mic + Open Stage takes place at X-Cues Café & Lounge at 551 Sargent Ave. Sign up is at 6:30, and the show starts a little after 7. (The last Monday of the month, Theatre of Everyday runs from 7–7:30 at X-Cues and we start our show after that.) Come join us as a performer or audience member, and take in the great atmosphere, delicious food, and the best cappuccino in town.
CaRaVaN is an entirely volunteer-run, "anything goes" open mic that has been running mostly every week since 2011. Music of all genres, spoken word, comedy, magic, dance, storytelling, or any other number of other unique performances could hit the stage on any given Monday. CaRaVaN regularly features artists with a wide range of skill levels — from experienced performers trying out new things to folks taking the stage for the first time — and we welcome them all!
CaRaVaN on CBC Manitoba
CaRaVaN on Global News Morning