Poetry, singing, guitar, storytelling, monologues, juggling, backflips, stand-up, improv, dance… ANYTHING GOES!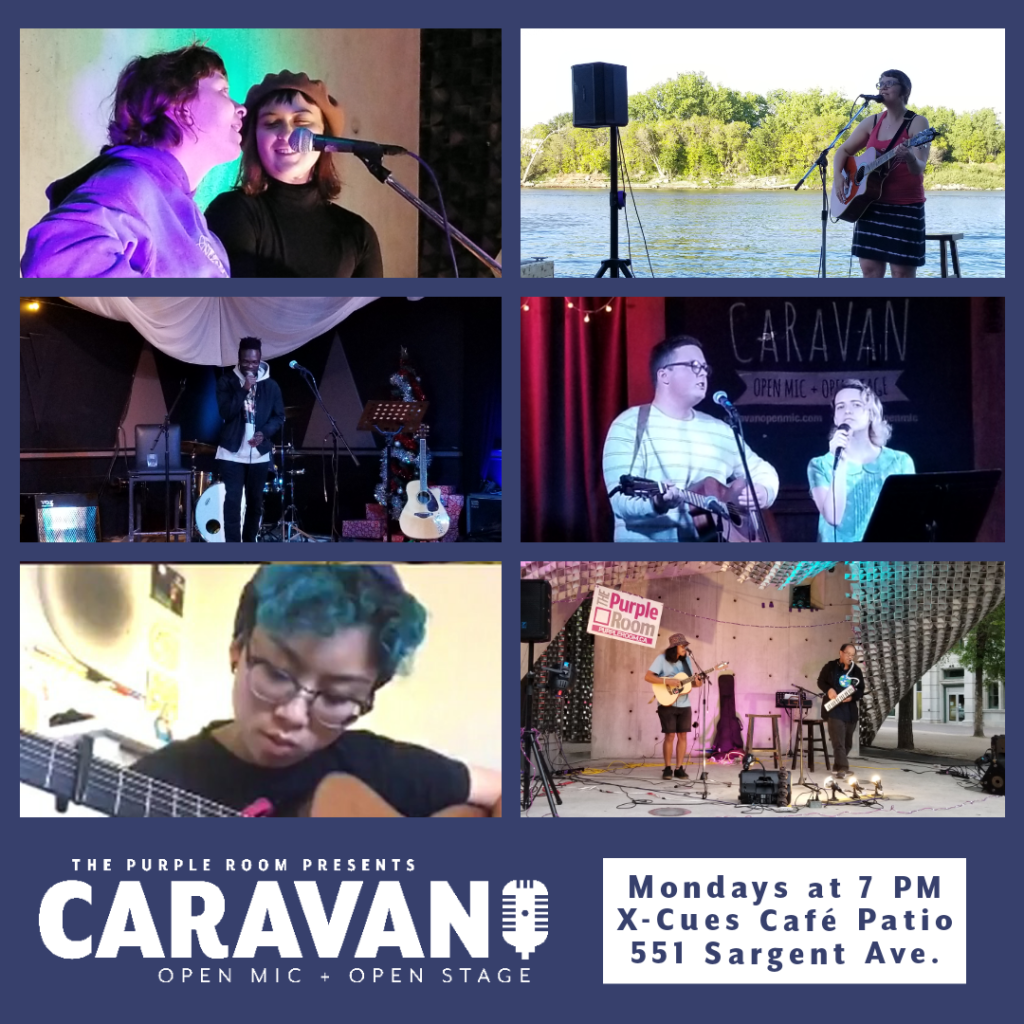 Since mid-March, we've been doing a version of CaRaVaN Open Mic + Open Stage on Instagram Live (#caravanatyourhome) as public events were cancelled in Winnipeg and across the globe. Now that the COVID-19 numbers are low in Manitoba and live events are popping up again, we have the opportunity to do so ourselves safely.
Our normal summer home at the Cube will still be closed for the foreseeable future (likely all of 2020), but luckily our friends at X-Cues have an expanded 1500 sq ft patio out back! So we'll be returning there beginning July 13 for CaRaVaN on the Patio, with social distancing and other health & safety precautions in place.
Sign up begins at 6:30 PM, with performances from 7 until we're out of performers for the evening. Musicians can perform 2 songs, while poets, comedians, improvisers, dancers, and others will get ~5 minutes.
Our goal is to still livestream our show (either on Instagram or Facebook/YouTube) so that our out-of-town guests and anyone who isn't ready to venture out to public events yet can still watch and potentially be a part of the show. Stay tuned for links!
CaRaVaN on CBC Manitoba
CaRaVaN on Global News Morning