10th Anniversary of CaRaVaN Open Mic + Open Stage!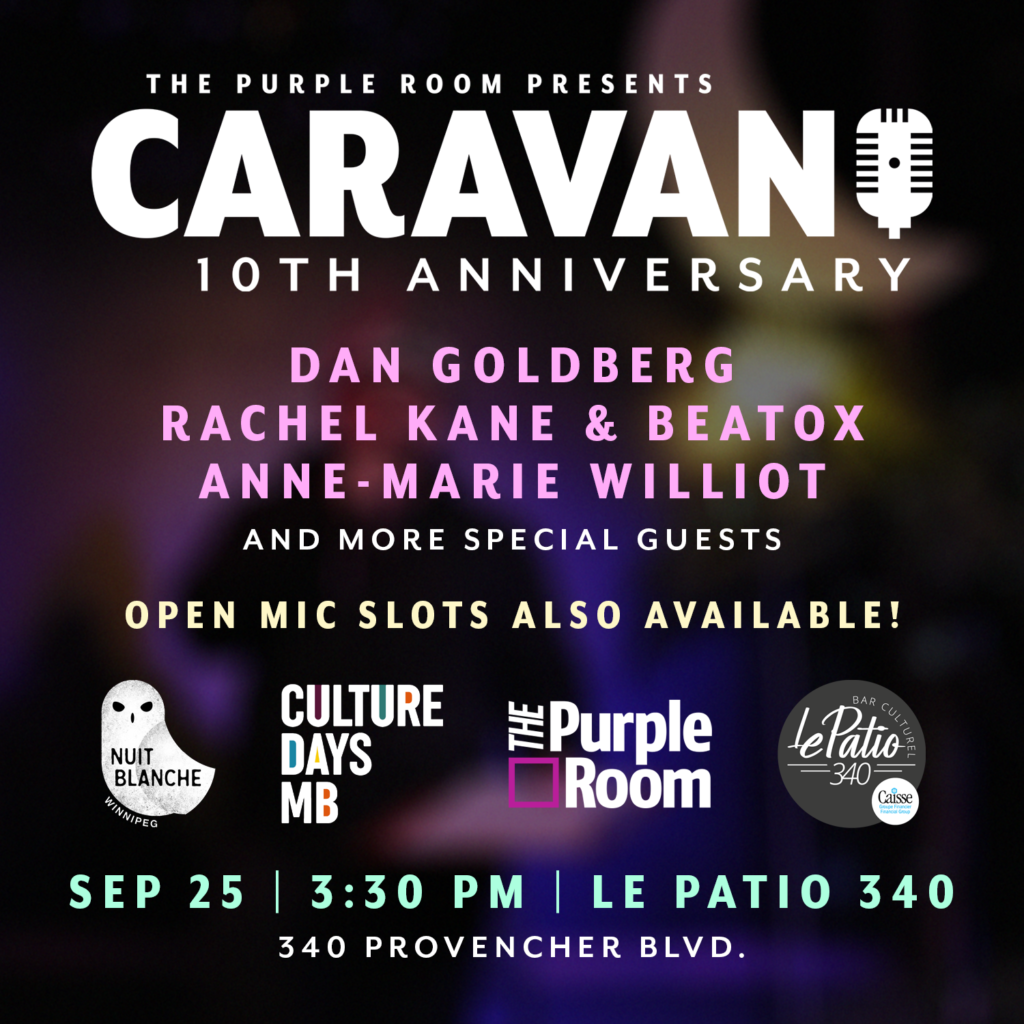 Poetry, singing, guitar, storytelling, monologues, juggling, backflips, stand-up, improv, dance… ANYTHING GOES!
We're back and in person! With many restrictions lifting in Manitoba, we moved back to outdoor gatherings on Monday nights. Barring bad weather (where we shift back to virtual), CaRaVaN takes place on the beautiful patio of our friends over at X-Cues Café & Lounge, and will until it's too cold to do so. (At that point we'll decide if we'll move indoors or fully-virtual – stay tuned!)
Sign up will begin around 6:30 PM for in-person, with performances starting right at 7 and going until 9:30 PM. Musicians can perform 2 songs, while poets, comedians, improvisers, dancers, and others will get ~5 minutes.
Note that we will be livestreaming our in-person shows on Facebook and YouTube, which will also be viewable later on. (And of course, that's also the place to go if we're virtual.) Please let us know when signing up if you'd prefer not to be on camera, and we will turn off the feed during your performance.
Our schedule is up to date with which kind of show is happening each week, and we post updates regularly in our Facebook group and on the Purple Room Instagram.
CaRaVaN on CBC Manitoba
CaRaVaN on Global News Morning