Poetry, singing, guitar, storytelling, monologues, juggling, backflips, stand-up, improv, dance… ANYTHING GOES!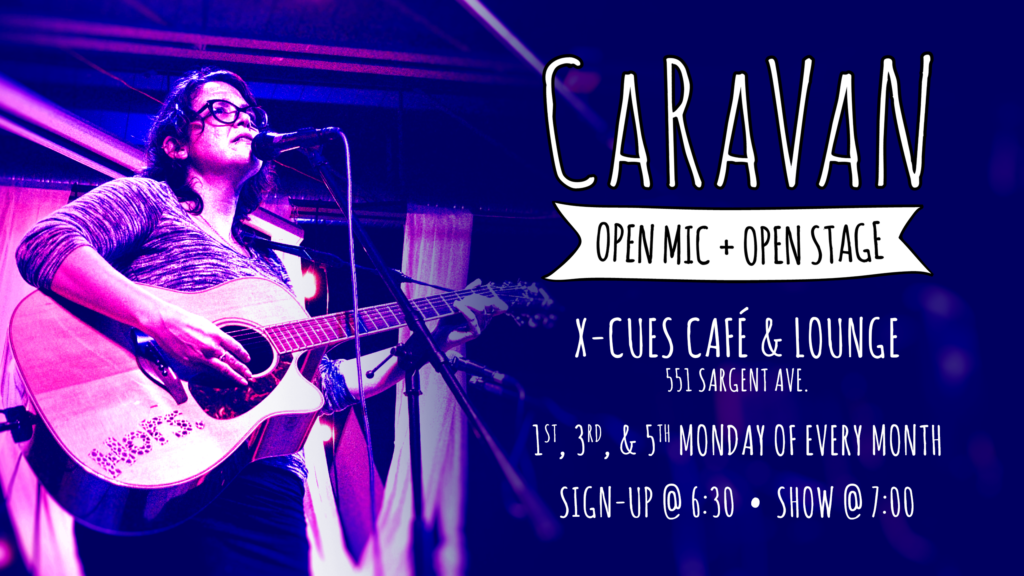 Now that we're back inside after another summer at the Cube, CaRaVaN will be splitting its time between X-Cues Café & Lounge (1st, 3rd, and 5th Mondays of the month) and Forth Café (2nd & 4th Mondays of the month). We'll always have the schedule updated here and events posted on our Facebook group.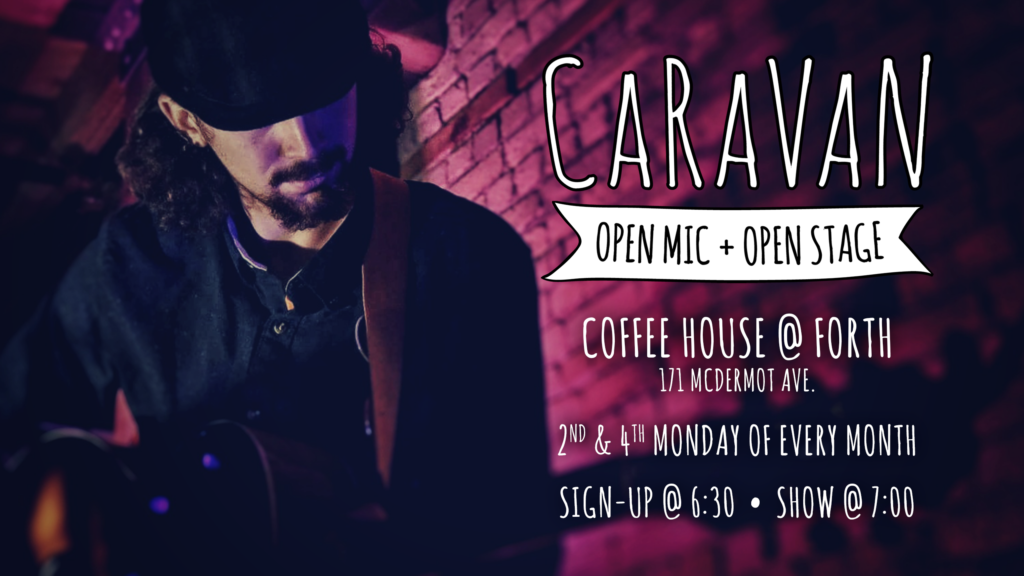 Come out, express yourself, take a risk, and try something new! Or just watch amazing local talent in all levels and styles of performance. All are welcome.
CaRaVaN on Global News Morning